Manchester City striker Sergio Aguero has topped for a second week running..
Aguero scored his sixth goal of the season and claimed his third assist during a 5-0 goal fest against Crystal Palace – taking City's goal tally to a remarkable 21 goals from their opening six games.
Team-mate Leroy Sane (No 4, up 17 places) opened the scoring at the Etihad, while Raheem Sterling netted twice (No 8, up 41 places) and David Silva (No 10, up six places) collected two assists – although Fabian Delph's long-range strike owed little to the pass.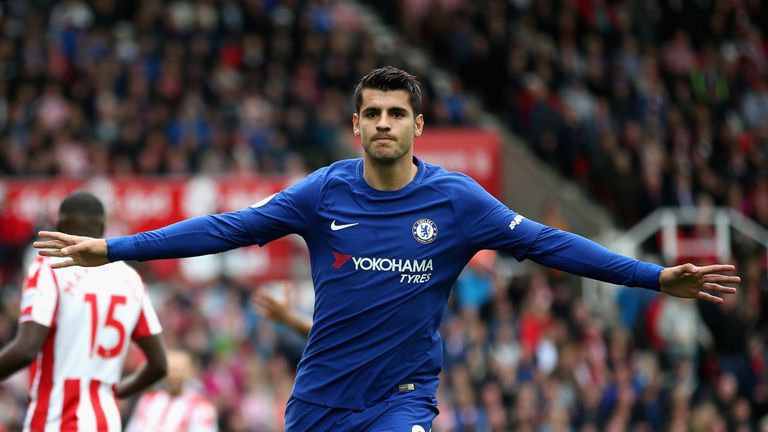 Alvaro Morata soared 22 places into the No 2 spot and almost toppled Aguero atop the chart after hitting a hat-trick during Chelsea's 4-0 win at Stoke, breaking the deadlock within two minutes – set up by a long pass from Cesar Azpilicueta (No 5, up 13 places).
Tottenham's Harry Kane (No 3, up 11 places) secured a 3-2 win at West Hamin the early Saturday kick-off, scoring a quick-fire double before half-time.
Does PL have a world-class striker?
Thierry Henry on Alvaro Morata, Sergio Aguero, Harry Kane and Romelu Lukaku
Manchester United's Romelu Lukaku (No 6, down three places) poached his sixth goal of the season with a 20th-minute match-winner at Southampton.
Richarlison continued his impressive form since joining Watford from Brazilian side Fluminense in the summer, snatching a last-minute winner at Swansea.
Liverpool's Philippe Coutinho was among the biggest risers this week, shooting 172 places up the chart to No 9 after scoring direct from a free-kick and assisting Mo Salah during a 3-2 win at Leicester.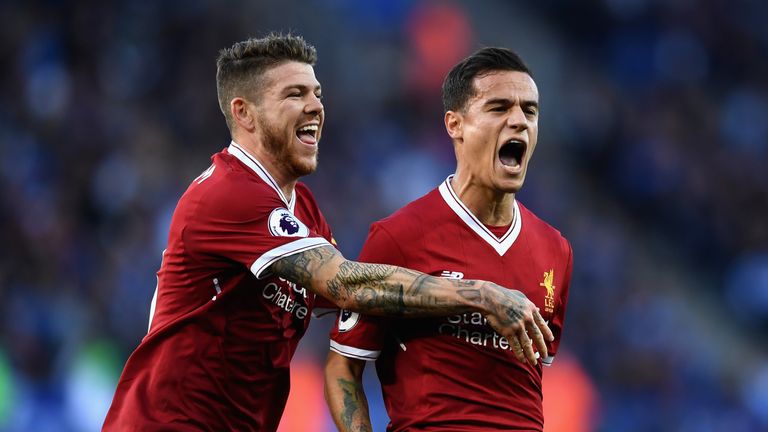 The Power Rankings methodology reflects a player's performance over the last five matchdays by awarding points to players for 32 different stats.